AABC: Book 159,
The Wood for the Trees
by Richard Fortey
Richard Fortey was the senior palaeontologist at the Natural History Museum until 2006. He was given a small section of woodland by his wife for a retirement present. This book is a description of all aspects of that wood from its place in the history of the area to the detailed botanical observations. Mr Fortey calls on his extensive network of interested friends to help him with his discoveries. He uses everything from a cherry picker, nets to catch moths, to a notebook and pencil. The book is divided into a chapter for each month and the reader watches the yearly cycle of this tiny wood.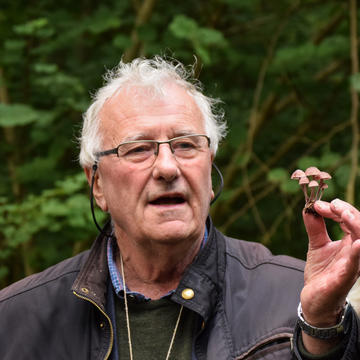 There was a lot of diverse opinions about the book ranging, from those who felt it read like a scientific textbook to two members who after an initial wariness thoroughly enjoyed it. Most of us felt that the best way to read it was to dip in and out. We liked the range of subjects and the detailed observations of all aspects of this tiny wood. Everyone praised the writing and the beautiful descriptions although some people found them too long. We all enjoyed the authorís sense of humour. There was quite a lot of discussion about the unusual words used by him.
The book also sparked off lots of individual stories and comments about the area and other aspects and this led to a very enjoyable evening.
AABC: 4.125 *
---