William Crimlis or William Knowles

P276:

William is known via the 1861 UK Census which has been erroneously indexed.
His wife and children have all been indexed with his erroneous surname, viz:
1861: UK Census: 1
William was recorded living in Barking, Essex, with his wife and six children. See Barking 1861 for details.

---
Sources:
1) Family Search:
England and Wales Census, 1861 - index
Citation:
"England and Wales Census, 1861," index, FamilySearch (https://familysearch.org/pal:/MM9.1.1/MWMX-9DH : accessed 09 May 2013), William Crimlis, 1861.
Notes: "Crimlis" is incorrect, it should be "Knowles".2


---
Error:
2) A single transcription error has been made, and William Crimlis should be recorded as William Knowles, see following image extracted from the Census sheet.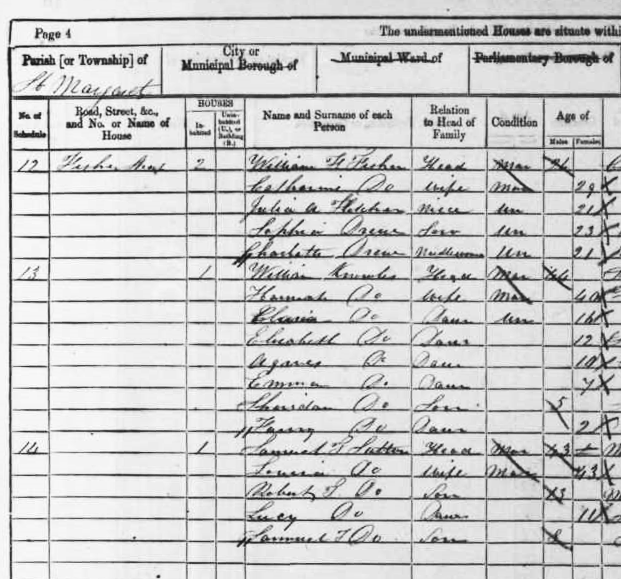 ---