Grace Elizabeth Crimlisk, Flamborough, 1894 - ?

P290: A.k.a. Grace Elizabeth Robinson by marriage
b. 1895;
m. 1916;
d. 1964.
1894: Grace was born in Flamborough as the first child of Matthew Crimlisk and Hannah Cross.1
See: Chart F028

1911: UK Census:
Grace, age 16 was living with her family at 15 Queen Street, Filey, see Filey 1911 for details.

1916: Grace married Charles Robinson in Flamborough.
1920: Matthew C Robinson was born.2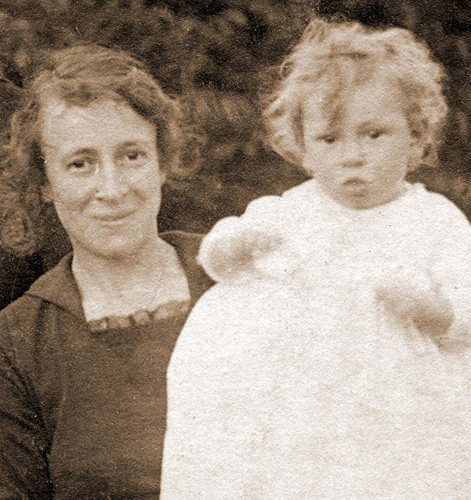 Photograph: Grace (Robinson) and son, Matthew.

1926: Charles Robinson died.
1964: Grace Robinson died in Filey.3

See: Chart F546

---
Sources:
1) FreeBMD:
GRO Bridlington Volume 9d Page 319
N.B. Free BMD has the surname "Crimless".

2) FreeBMD:
GRO Bridlington Volume 9d Page 669
N.B. Free BMD has the name Grace E Crimlick.

3) FreeBMD:
GRO Scarborough Volume 1b Page 894


---